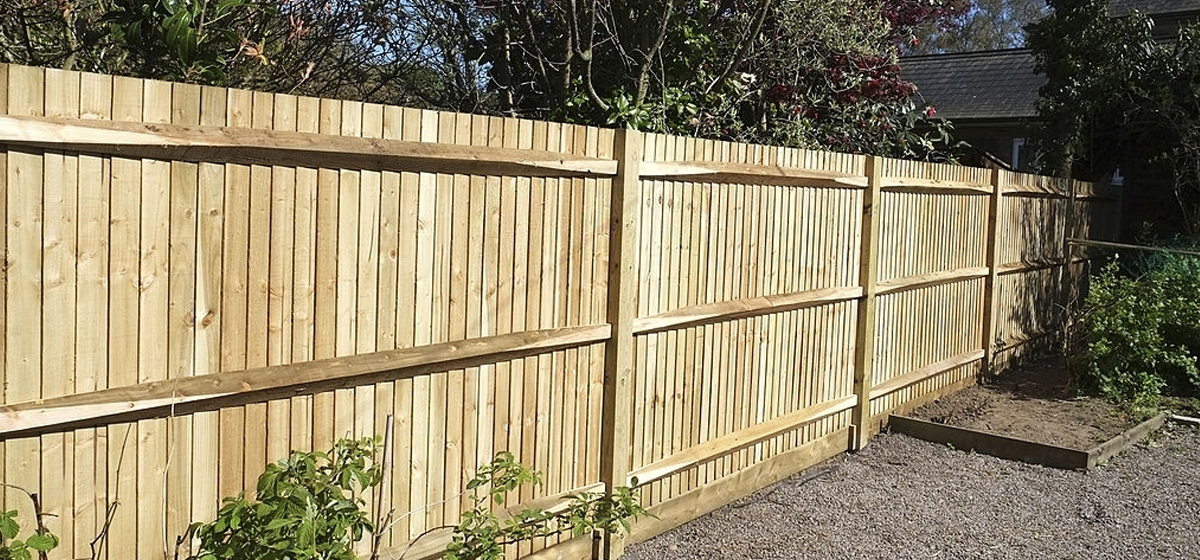 For many homeowners, their garden is a little corner of paradise and they take great pride in ensuring it looks its best. When creating your perfect green space, don't overlook the fencing! Older fences can succumb to rot and decay, detracting from the look of your garden.
Ideally, your fence should provide a complimentary frame for your garden, along with the level of security you desire. Slaney's Tree Services offers a superb choice of attractive domestic fencing systems, with many styles to choose from and options to suit every budget.
Whether you opt for a traditional or modern style, you'll be getting a great, long-life fence that looks great with your garden. We can install our high-quality wooden fencing with a minimum of fuss. Once we're done, we'll clear away all debris and leftover materials, leaving you free to enjoy your garden.
In addition to fencing, we also offer a great range of stylish PVC gates, available in a range of colours. These gates are easy to operate and look great at almost any property. Aside from providing a little extra security, they're also available at very affordable prices.
If you'd like to create a space to entertain, barbecue and dine al fresco, we can also incorporate a stylish wooden decking system into your garden!
To learn more about our domestic fencing and gate services in Surrey & Sussex and areas throughout the South East of England, get in touch today to discuss your requirements.